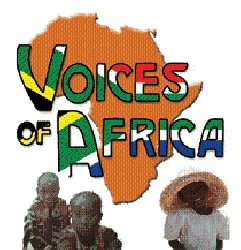 APA-Niamey (Niger) The first "Tera Tera" festival which honours the culture of the Zarma-Songhay people opened Friday in Dosso, the city of Djermakoye family, 139km south of the Nigerien capital, Niamey.
"Tera Tera is the name that refers to a variety of black clothes once worn by Zarma-Songhay women -particularly in the loop of the Niger River, not far from Tera, a town straddling Niger, Burkina Faso and Mali.
This three-day festival explores the "way of life of the Zarma people through their customs, history, sociology," Khalid Garba, head of the "Vision positive" initiator of the event, told APA.
Various cultural troupes from the Dendi and Zarma lands, including Ouallam, Loga and Soninke magicians of Boubon are expected to take part in this first edition, together with artistic groups from Burkina Faso, Mali and Benin will participate.
"This is our way of contributing in strengthening the Zarma-Songhay bonds of solidarity and value," Garba said, adding that the joking kinship will prevail in Dosso.
The Zarma-Songhay people are divided into various sub-groups
"We must also rediscover Zarma's joking kinship and that is why we invited the Songhay district head of Gao, Mali, as well as the Gurunsi notables of Burkina Faso."
Zarma represent about 35% of the 13 million inhabitants of Niger. They live throughout the south of the Niger River and the western side of the country where they live mainly on agriculture and livestock.
They have a joking kinship relation with the Tuareg, Gurma (Gurmantche) and the Hausa.
Their language, "Zarma Ciine", is one of the main Songhay variations with nearly three million speakers in Niger, Burkina Faso, Mali and Nigeria, Nigerien researcher Dr. Ibrahim Abdou said.


DS/dmg/ad/daj/APA
2009-05-02
Source : APANEWS.net